Features
Difficulty
medium
Erection
0% – 60%
Targets
penis length
Injury risk
medium
Intensity
medium
About
The V-Stretch exercise pushes the penis down, while pulling it forward. This penis enlargement exercise mainly stretches the bottom part of the shaft. It is the opposite exercise of the A-Stretch.
Benefits
The V-Stretch penis enlargement and male enhancement exercise benefits:
erect penis length
flaccid penis length
Tutorial
1-Bring penis to the suggested erection level.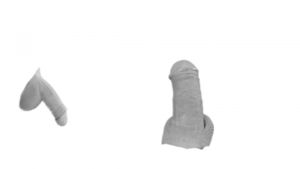 2-Retract (fore)skin and grasp penis just behind the glans with the first hand.
3-Slowly and firmly pull penis forward until a comfortable stretch limit is reached.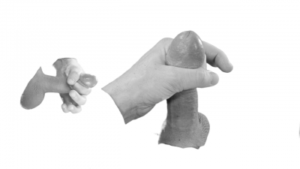 4-Place thumb of second hand (halfway) on shaft and gently start pushing down.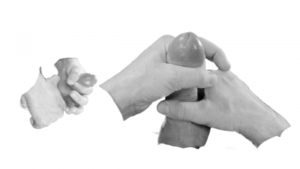 5-Hold the stretch forward and the downward push for the suggested rep time.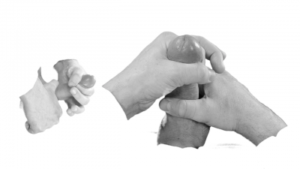 6-Release downward push. Move thumb to different point on the shaft and repeat from Step 4, until reaching the suggested number of reps. Alternate hands between sets.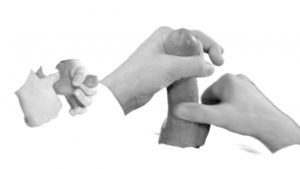 Video