Elite Penis Weight:

  
Magnetic All-Day Penis Enlargement Weight System
COMFORTABLE & EASY TO USE. JUST PUT IT ON & FORGET ABOUT IT!
Works like any Penis Enlarger, Stretcher or Extender through a process known as "Cytokinesis" (the division of cells and new cell growth) which results in a bigger penis.
The POWER Behind "Elite Penis Weight"
Penis weights have been around for ever. Hanging rocks & other weighted objects to the penis for enlargement purposes has been practiced for many centuries. Today, as in ancient cultures this principle of the body being able to adapt, weights have been used to enlarge different parts of the body , for example; the lips and ears of other African and Amazonian tribes who attach prosthesis or weights for elongation. It has remained one of the most popular forms of penis enlargement for many, many centuries.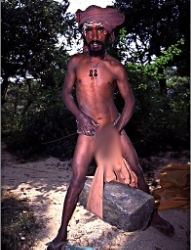 So how does Penile Stretching work?
Do the research and you will find the only method that has been proven to get results, and is doctor recommended, is stretching or "traction therapy" (other than surgery). Yes, it takes a couple of months for major results, but they are permanent and quite measurable!
Dr. Wayne Hellstrom - Chief of Andrology discusses traction devices.
"I tend to prefer penile traction devises over penile pumps, in that they result in less penile discomfort and permit longer sustained duration of use. I do feel that when combined with intralesional injection therapies, there may be benefit in concomitant use of the penile traction device, and I routinely recommend their use in my patients, regardless of acuity of disease"… "For patients treated with plication or incision/grafting procedures, I usually start them on a combination of nightly phosphodiesterase inhibitors and penile traction therapy for a few months".
By applying a constant tension/traction to the penis, the tissue in the penis is gently stretched. The suspensory ligament, corpus cavernosum and the rest of the penile tissue cells are stimulated and naturally go to work on rebuilding the cell tissue in it's new - LARGER state. This growth occurs due to the reaction capacity of the tissues to undergo cellular multiplication when they are subjected to a continuous force. Such tension creates a reaction of adaptation at the structural levels of the tissue's components of the penis. This increase in cellular multiplication translates to an increase in the total number of cells, thus a PERMANENT increase in the LENGTH and GIRTH of the penis is achieved, in both the erect and flaccid state.
You CAN be enlarging your penis for 8 hours a day @ WORK, while being PAID to do it!
Consisting of a Hypoallergenic *Silicone 'Soft-Band', connected by 2 super-high power nickel plated magnetic beads and a heavy chrome plated steel ball, this product is designed for men who are really serious about developing their penis to it's maximum potential. Designed to be worn for long periods of time (as any pro-penis developer knows - time is the key to success), this item is second to non for comfort.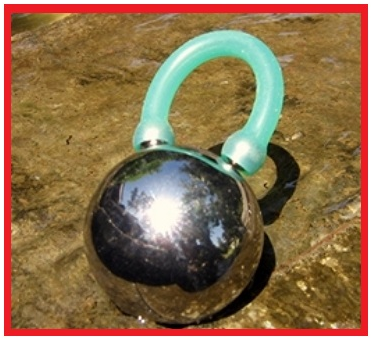 ---
Sizing:
One Size Fits All
Complete instructions are included with each purchase
Shipping:
International Shipping
Shipped in a PLAIN / UNMARKED package!